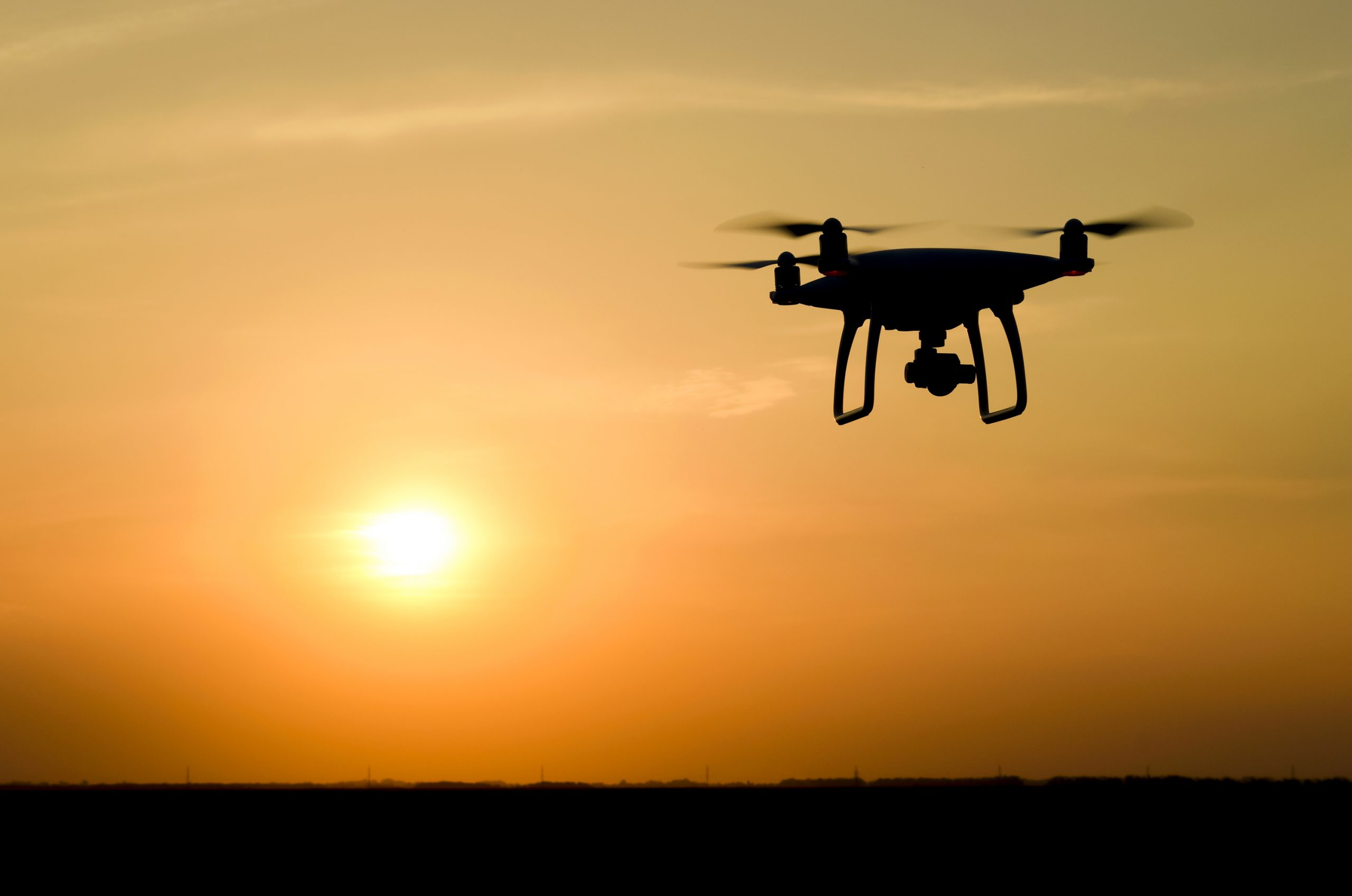 Aerial visualization adds market focus
For the past few years, unmanned aerial vehicles (UAVs)—more commonly known as drones—have been giving both the military and civilians a bird's-eye view of events on Earth. Within a few seconds of leaving the ground, drones dispel the myopia of our gravity-tethered existence, providing an unprecedented breadth of perspective and agility. Drones can also zoom on key details, offering not only footage and images, but ancillary data, too. Like Google Earth, but dynamic and customized.
The real estate and hospitality industries are already capitalizing on drones to provide virtual property tours. It's a step up from the 360-degree panoramic images of years past. Some of these fly-throughs offer interactive features, allowing prospects to "roam" at their own pace, and click for more information on areas they hover over.
Technology marketers can take these use cases as a starting point to develop content for all stages of the marketing funnel.
Top of funnel: showing the problem
Top of funnel (TOFU) content typically focuses on educating audiences on a topic and making them aware of the associated pain points. This type of content traditionally relies on market statistics as proof points and stock photography or footage to provide the business and emotional context.
Aerial footage, and the stills derived from that footage, can enliven the visual aspects of TOFU content. And in some cases, they can literally show the status quo. In the solar industry, for example, a survey of the landscape can reveal the extent of solar PV installations. Market stats overlaid on the footage provide numerical proof. As another example, an innovator in the hydroelectric industry may want to highlight the environmental drawbacks of traditional pumped hydro plants. Drone flyovers can cover extensive terrain to portray the problem in 90-second TOFU marketing video.
Drones can go indoors as well, to provide a vivid sense of a business challenge. Warehouse automation vendors can have a drone follow workers through a facility, to demonstrate how long it takes for humans to pick, pack, or check inventory. ERP, CRM, and other software vendors can launch a drone to literally track a business process as it affects people and products throughout the enterprise. Again, supporting facts and figures are added to the footage to maximize the impact of the TOFU message.
Middle of funnel: setting the stage for the solution
MOFU content takes the problems raised in the TOFU assets and offers an ideal solution approach. Use case scenarios often provide a convenient context in which to lay out the requirements of the ideal solution. But these scenarios can be complex; words and simplified illustrations may have little impact on the audience's imagination.
Many technology solutions are not point products, but rather are deployed over a wide area or are used throughout an organization, market, or supply chain. In a higher education setting, cybersecurity vendors might want to show what it takes to protect laptops and other mobile devices as employees, visitors, or students roam around the campus buildings or between sites. Drones can capture footage of the campus and of (anonymized) users on the go. Combined with graphical overlays, a MOFU video can illustrate how certain technology functions and features are necessary to prevent cybercriminals from exploiting unprotected endpoints to infiltrate the entire network.
Notably, the same footage can be reused to tell the story from a different perspective. In the cybersecurity example, the campus flyover can support a MOFU video about cost of ownership or compliance.
Bottom of funnel: nudging prospects to "yes"
By the time they reach this phase of their relationship with a vendor, prospects are leaning towards signing the contract, but need that extra reassurance that they are making the right decision. Many vendors will point out that their solution is field proven, some will be able to quote the number of installations or capacity sold. But how many can actually show their installed based? Points on a map don't prove much. On the other hand, aerial footage of actual installations, combined with mapping, enables prospective customers to get a better sense of geographic coverage. An interactive BOFU asset can enable viewers to zoom in on specific locations to get detailed information and view the installations from multiple angles. Indoor fly-throughs can show the solution with the vendor's technology in place.
Because they are highly consumerized, drones make it easy for nearly any technology marketer to explore the possibilities of aerial visualization. Securing budget approval to incorporate aerial visualization into the content toolkit will likely require partnering with an appropriately licensing and insured drone pilot or aerial visualization service provider.
Do you have questions? Or a pressing deadline?
We're ready with answers and prompt creative solutions.